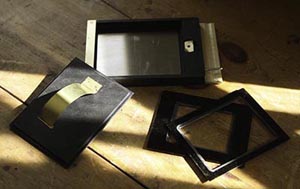 4 x 5 plate holder
with 1/4 plate & 1/6 plate inserts
8 x 20 Contact Print Frame
Want a odd size camera?
Want something custom?
Cameras of odd sizes can easily be made there are a few things that need to be known.
Holders: Do you have the holders or do they have to be made?
Bellows length; The lenses you are thinking of using on the camera.
Right hand or Left hand: Cameras can be made for left handed users.
Lens board size; Want the camera to take the same lens board that you use on cameras you own.
Wood; Want something made of a more exotic wood
The camera was designed to be easily modified to the owners wishes. Best to ask about the possibilities.
Other Photo equipment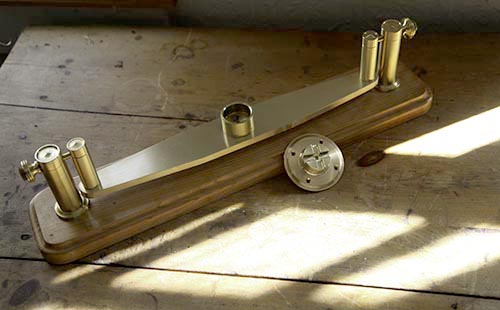 Daguerreotype Plate polishing swing arm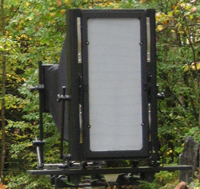 Custom
Black 4 x 10
Shown in the
Vertical position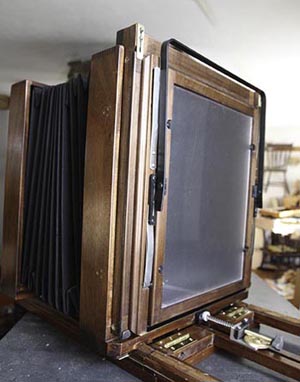 Custom
Black Walnut
11 x 14 back
&
Fine focusing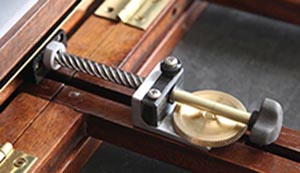 Detail of
Fine Focus